It is the combination of PVC Water Drip and fiberglass mesh.
Due to the different application purpose, we can choose different specification of PVC Water Drip Bead and fibre glass mesh. Such as the thickness, width of Water Drip bead, the angle size and mesh size, quality level of fibre glass mesh.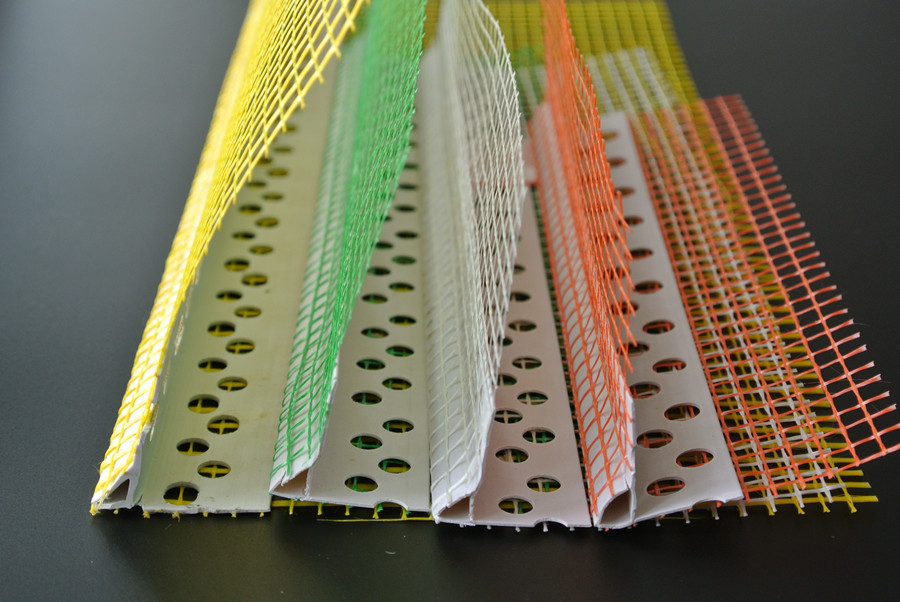 Can be regarded as a reinforced version of waterdrip.
It provides stronger strength than bare waterdrip bead.
The combination of different hollow angle size and fiberglass mesh size make the specification variously!
Our general product length is 2m or 2.5m each piece, 200pcs or 250pcs each carton box. Any logo you want to print on the box is ok for us.